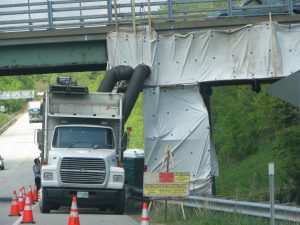 RPF Environmental can provide on-site environmental, health and safety expertise for both Industry (29 CFR 1910) and Construction (29 CFR 1926) projects. Our professional, experienced and licensed staff will adapt to your operations seamlessly and can manage the environmental and safety concerns so you can focus on your core business objectives.  Our resources provide convenience and productivity for our clients. We have been successful in helping businesses meet the challenges of fluctuating work loads, varying contract locations, schedule demands, seasonal requirements, and the complexities of ever changing compliance initiatives by delivering full turnkey solutions from project design through contract completion.
Serving Various Industries in Maine, Massachusetts, New Hampshire, New York & Beyond
RPF Environmental delivers a full spectrum of industrial hygiene surveys throughout New England. We are backed by over 30 years of industry experience to provide industrial hygiene contaminant surveys, IH engineering solutions, exposure assessments, safety audits, accredited lab services, and more. Whatever the type and magnitude of your project, we are prepared to help you find custom solutions in a timely manner, all at a lower cost than other national firms will charge. Don't hesitate to see how our expert team can be of service.
---
Call RPF Environmental today or schedule your consultation online!   Discover how we can provide the comprehensive services you need.
---