Industrial Hygiene & Safety
Industrial Hygiene Testing & Solutions
Certified Industrial Hygienists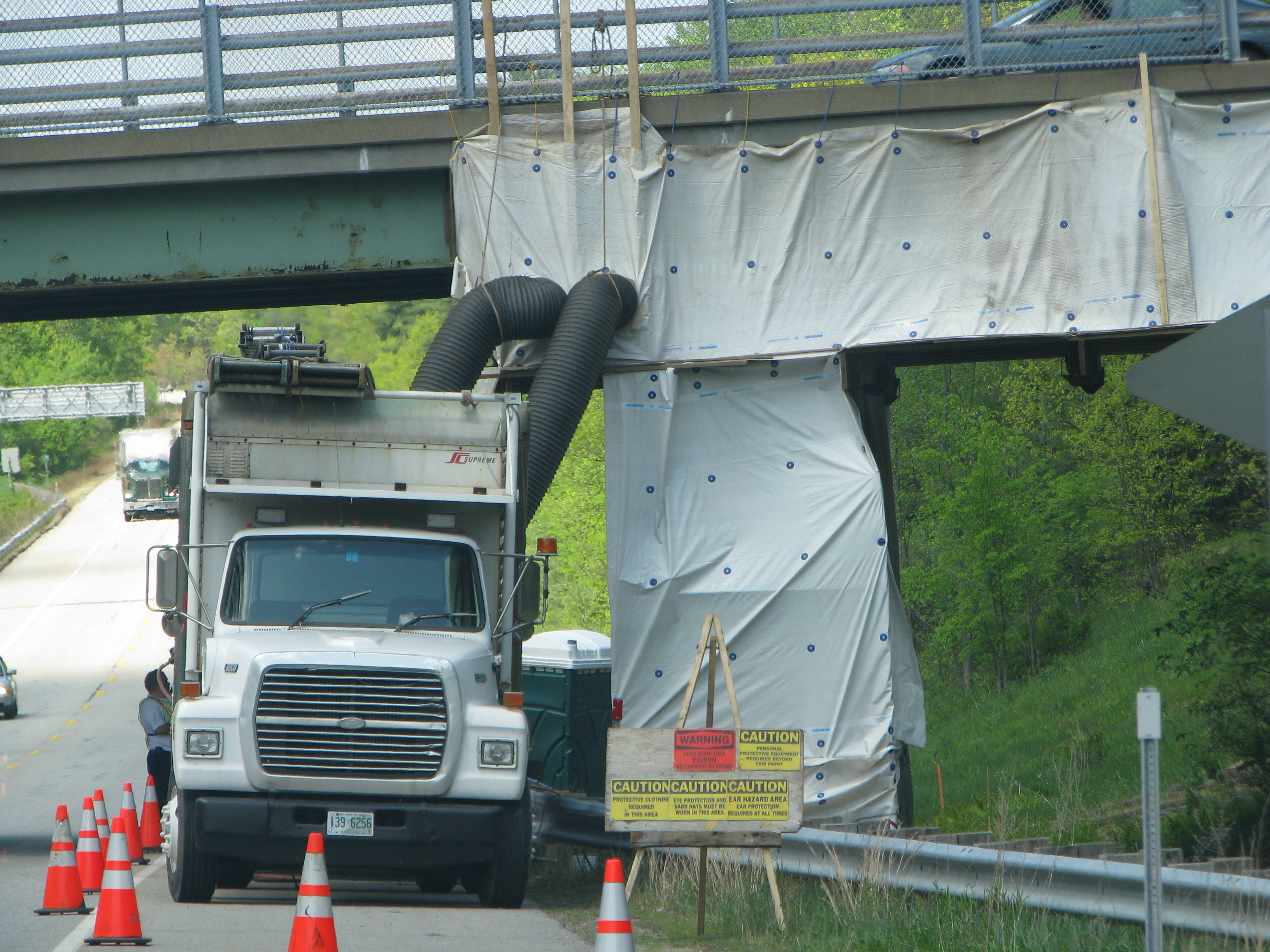 RPF Environmental can provide on-site environmental, health and safety expertise for both Industry (29 CFR 1910) and Construction (29 CFR 1926) projects. Our professional, experienced and licensed staff will adapt to your operations seamlessly and can manage the environmental and safety concerns so you can focus on your core business objectives. Our resources provide convenience and productivity for our clients. We have been successful in helping businesses meet the challenges of fluctuating work loads, varying contract locations, schedule demands, seasonal requirements, and the complexities of ever changing compliance initiatives by delivering full turnkey solutions from project design through contract completion.
Serving Various Industries in Maine, Massachusetts, New Hampshire, New York & Beyond
RPF Environmental delivers a full spectrum of industrial hygiene surveys throughout New England. We are backed by over 30 years of industry experience to provide industrial hygiene contaminant surveys, IH engineering solutions, exposure assessments, safety audits, accredited lab services, and more. Whatever the type and magnitude of your project, we are prepared to help you find custom solutions in a timely manner, all at a lower cost than other national firms will charge. Don't hesitate to see how our expert team can be of service.
---
Call RPF Environmental today or schedule your consultation online!
Discover how we can provide the comprehensive services you need.
---
Request Your Consultation
We'll Work With You to Develop a Personalized & Cost-Effective Strategy
High-Quality & Economical Industrial Hygiene Surveys
At RPF Environmental, our industrial hygiene services and inspections include, but are not limited to:
AIHA accredited laboratory analysis
Air and water survey
Hazard communications
Confined space entry
Process safety management
Litigation support
Noise monitoring
Personal exposure assessment
OSHA compliance and safety reviews
Respiratory protection programs
Lockout/Tagout
Site safety and health officer staffing
Emergency response planning
"We have worked with RPF Environmental for several years now. They are a great company to work with, very knowledgeable, helpful, professional and friendly."

- Heather Nichols – Kahr Arms

"RPF is a great company to work with, highly knowledgeable, great to work with and accommodating."

- Jennifer Gilbert- St. Charles School

"They are a great company and have provided prompt and professional services."

- Bill Botting- SAU 60; Fall Mountain School District
Looking for More Information?
Visit Our Video Center

Learn more by watching our informative videos and see how RPF Environmental can help you and your business.

Watch Now

Stay Updated

Check out our helpful blog posts for industry news, tips, and updates from RPF!

View All Posts

Markets & Industries

Learn more about the markets and industries we service, then book your consultation today!

Learn More
Industrial Hygiene Safety Audits
Industrial hygiene is defined by OSHA as "that science and art devoted to the anticipation, recognition, evaluation, and control of those environmental factors or stresses arising in or from the workplace, which may cause sickness, impaired health and well-being, or significant discomfort among workers or among the citizens of the community."
Through proper industrial hygiene, potential health hazards can be better controlled. Under the OSH Act, mandatory health and safety requirements are applicable to millions of businesses in the U.S. These standards are designed to protect workers from health hazards associated with toxic chemicals, biological hazards, and harmful physical agents. These standards also protect those living near worksites.
Knowing where your company stands in its hygiene efforts is important. Only then can you be assured you are taking the necessary actions to protect worker safety and productivity and keep the environment in and around the worksite safer for everyone.
An effective industrial hygiene program includes the following elements:
Identifying the risks and hazards in the workplace
Implementing processes that control these risks
Allocating resources to provide a safe work environment
The safety experts at RPF Environmental will conduct a thorough and unbiased assessment of your worksite. Through the audit, we will determine whether the company meets OSHA and other regulations. When areas are found deficient, we will provide a plan outlining the action steps needed to resolve any area not in compliance. Depending on the needs of your company, we can provide bottom to top audits or evaluate specific areas of concern.
Our evaluation will include investigating the following:
Air Contaminants
Biological Hazards
Chemical Hazards
Ergonomic Hazards
Personal Protective Equipment Use
Physical Hazards
Ventilation
Our team will also review policies and procedures such as recordkeeping, employee safety training, and current engineering, work practice, and administrative controls. We will measure the company's methods against OSHA's requirements, including any applicable updated COVID-19 guidance.
At the end of an audit by RPF Environmental, any appropriate action steps will result in a healthier work environment. Your company will also be better prepared for any potential OSHA inspection.
Nationwide & Industry-Wide Industrial Hygiene Consulting
RPF Environmental is an industrial hygiene consulting firm that has serviced thousands of satisfied clients ranging from small businesses to Fortune 500 companies. Our certified professionals give clients a clear presentation of the options available to them, providing concise, timely reports with complete evaluations of the data.
Our experienced staff includes:
Certified Industrial Hygienists (CIH)
Certified Safety Professionals (CSP)
IH field technicians
Hazardous material managers
Laboratory technicians
Thermographers
Our experienced staff also partners with experts that include some of the region's top professional geologists, engineers, ecologists, and more. As industry leaders, RPF Environmental is distinguished by a reputation for excellence when it comes to ensuring a safe working environment for organizations and employees, as well as achieving compliance with all applicable regulations.
In business since 1991, we offer some of the quickest turnarounds available in the entire industry, particularly when it comes to emergency situations and projects that are under an urgent deadline.
Find out how we can provide the superior, cost-effective services you need! Call (888) 293-0619 to schedule your consultation.
Why Work With RPF Environmental?
EPA Accredited Asbestos & Lead Safe Renovator Trainer

Access to leading experts in your specific field to enhance your solutions

Cost-effective and creative alternatives for flexible strategies

Dedicated client services that emphasize close communication

Meet all regulatory standards & maintain focus on project goals

Fastest turnarounds available for time-sensitive projects