Mold Testing
Mold Inspection Services in Maine, Massachusetts, New Hampshire, New York, and Beyond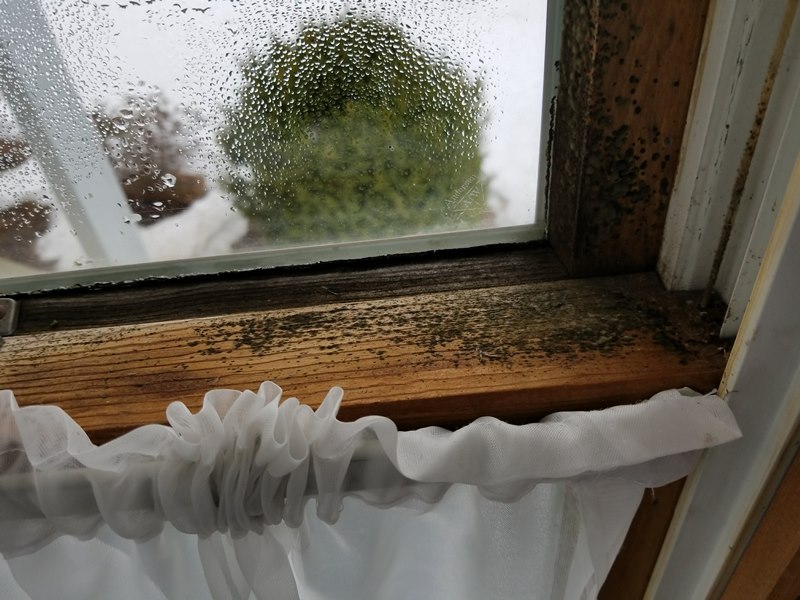 Mold and moisture intrusion issues can greatly influence indoor air quality. At RPF Environmental, our professionals have been completing indoor air quality and mold surveys since 1991, honing our expertise and methods to deliver world-class solutions for a wide range of clients.
Why choose RPF Environmental?
RPF Environmental is independent of any remediation contractors
Over 30 years of experience
Tailored and innovative services
Experience working with Fortune 500 companies
Prompt results at an affordable price
Thousands of projects under our belts
At RPF Environmental, we are known for providing tailored services in a timely manner and at highly competitive rates. Two of our principals are involved in the company's daily procedures, adding a personal touch to our cutting-edge services. With an AIHA-accredited lab and a team of certified industry specialists, you can rely on our mold remediation professionals to help you achieve optimal air quality.
What Are Signs You Need A Mold Inspection?
There are some warning signs that you will want to look out for, indicating that you may have mold in your home. A mold removal company will be able to inspect your home and thoroughly eliminate the root of the problem.
Signs of mold include the following:
You've recently had water damage (such as flooding)

You have or have had water leaks in the past

There is an unpleasant smell of mold or mildew (typically a damp or moist smell)

There are high humidity levels

There has been an increase in allergic symptoms/reactions (such as sneezing, coughing, or throats irritation
If you suspect mold, we highly encourage you to contact a mold removal company for a mold inspection. Leaving mold or mildew unnoticed can lead to further damage, and can negatively impact the health of you and your family. Contact our mold experts today to schedule a mold inspection, or to learn more about what we can do to make your home a better and more comfortable place for you and your family. Our team has years of combined experience and will go above and beyond to ensure that your home is a safe and clean environment. Take a look at our client testimonials and see why we are the most trusted mold service company throughout Maine, Massachusetts, New Hampshire, New York, and beyond!
Request Your Consultation
We'll Work With You to Develop a Personalized & Cost-Effective Strategy
Our mold survey & remediation specialists offer services that include:
Preliminary site walk-throughs
Survey for mold in air
Testing of mold on building surfaces
Infrared Thermal Imaging
Moisture survey
Post-flood management and assessment
Remediation design & management
Post-remediation survey
Public relations & litigation support
Mold training for facilities staff
Insurance claim support services
Testing for other common contaminants
"We have worked with RPF Environmental for several years now. They are a great company to work with, very knowledgeable, helpful, professional and friendly."

- Heather Nichols – Kahr Arms

"RPF is a great company to work with, highly knowledgeable, great to work with and accommodating."

- Jennifer Gilbert- St. Charles School

"They are a great company and have provided prompt and professional services."

- Bill Botting- SAU 60; Fall Mountain School District
Looking for More Information?
Visit Our Video Center

Learn more by watching our informative videos and see how RPF Environmental can help you and your business.

Watch Now

Stay Updated

Check out our helpful blog posts for industry news, tips, and updates from RPF!

View All Posts

Markets & Industries

Learn more about the markets and industries we service, then book your consultation today!

Learn More
Mold Contamination — a Costly Threat
There are thousands of mold species, of various colors and characteristics, and they all present an all-too-common issue. Epidemiological studies have shown that exposure to mold for some people can lead to considerable health problems such as: respiratory symptoms, asthma, hypersensitivity pneumonitis, bronchitis, and respiratory infections. On top of health risks, if there is a significant mold presence in a building, this moisture intrusion can lead to damaged building materials and costly repairs.
Testing for Mold Contamination
Unlike some other contaminants, mold is unique because there are no federal or state exposure limits—and it can be found almost anywhere. As mold is ubiquitous, and there is a lack of standards, simply performing a test or two will often lead to an incomplete picture, misdiagnosis, Band-Aid approaches, or even needless panic. When you need to detect a mold problem, you need precise testing and quick, lasting solutions.
Understanding & Detecting Mold Problems
Our New Hampshire mold testing specialists deliver solutions for a wide range of clients, including:
Businesses
Health care institutions
Organizations
School buildings
Residential settings
RPF has the necessary experience, formal qualifications and technical equipment to assess mold contamination and provide you with the various options for remedial action. Our highly qualified staff includes hazardous material managers, certified safety professionals, remediation designers, and more. You can rely on RPF Environmental to provide top-notch mold assessments and remediation support, providing comprehensive solutions to ensure you enjoy great, healthy air quality and peace of mind. We proudly serve clients throughout Maine, New Hampshire, Massachusetts and across the nation.
Learn more about mold inspection in our blog: Click Here
Why Work With RPF Environmental?
EPA Accredited Asbestos & Lead Safe Renovator Trainer

Access to leading experts in your specific field to enhance your solutions

Cost-effective and creative alternatives for flexible strategies

Dedicated client services that emphasize close communication

Meet all regulatory standards & maintain focus on project goals

Fastest turnarounds available for time-sensitive projects