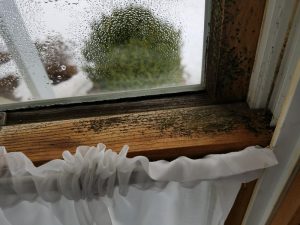 Mold and moisture intrusion issues can greatly influence indoor air quality. At RPF Environmental, our professionals have been completing indoor air quality and mold surveys since 1991, honing our expertise and methods to deliver world-class solutions for a wide range of clients.
Why choose RPF Environmental?
RPF Environmental is independent of any remediation contractors
Over 30 years of experience
Tailored and innovative services
Experience working with Fortune 500 companies
Prompt results at an affordable price
Thousands of projects under our belts
At RPF Environmental, we are known for providing tailored mold detection services in a timely manner and at highly competitive rates. Two of our principals are involved in the company's daily procedures, adding a personal touch to our cutting-edge services. With an AIHA-accredited mold-testing lab and a team of certified industry specialists, you can rely on our mold remediation professionals to help you achieve optimal air quality.
Take a look at our client testimonials and see why we are the most trusted mold testing company throughout Maine, Massachusetts, New Hampshire, New York, and beyond!