COVID-19 Environmental Services
RPF Environmental Testing Services Related to COVID-19
COVID-19 Post-Cleaning Verification Services in Maine, Massachusetts, New Hampshire, New York, and Beyond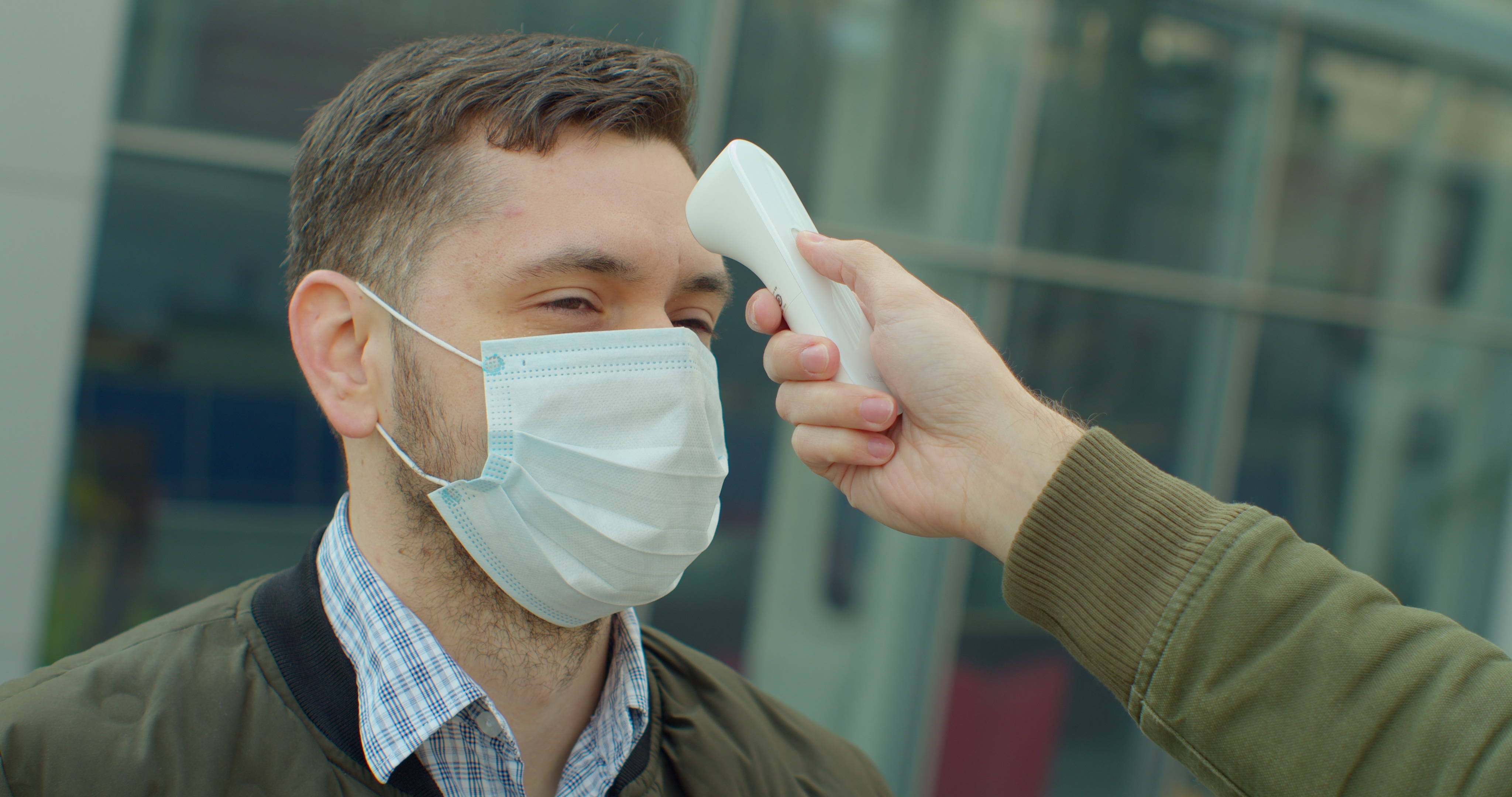 RPF Environmental is considered an essential business by the states we serve, as well as the Department of Navy for various shipyard activities. Therefore, our office will be open during normal business hours.
Based on the information provided by the CDC, the virus can be spread from person-to-person, typically among close contact. There is current evidence suggesting that the virus may be present on surfaces from a few hours up to a few days upon contamination. Thus, it is important to keep all common surfaces clean, and be aware of the space limitation between yourself and another person, 6 feet is recommended.
There is growing evidence that the SARS-CoV-2 virus remains airborne in indoor environments for hours, potentially increasing in concentration over time. As a result, lowering the airborne concentration of SARS CoV-2 by means of ventilation and filtration can play a role in controlling indoor transmission of the virus that causes COVID-19, in addition to social distancing, wearing of face coverings, and surface
cleaning and disinfection. To assist our clients in determining the effectiveness of their cleaning protocols and HVAC operations, we are offering the following industrial hygiene testing.
We are now offering these new services:
Swab and air testing for the presence of Covid-19
Post-cleaning verification services for facilities undergoing COVID clean up
ATP surface testing
Collecting of surface and air samples for the SARS-CoV-2 (COVID-19) virus.
Validate HVAC and Filtration Systems for Aerosol Transmission Risk with veriDART™ This
liquid aerosol-based solution uses DNA tracers to safely mimic the composition and mobility of
viral aerosol to measure the effectiveness of ventilation and filtration for aerosol contaminants.
Request Your Consultation
We'll Work With You to Develop a Personalized & Cost-Effective Strategy
Swab and Air Testing for the Presence of Covid-19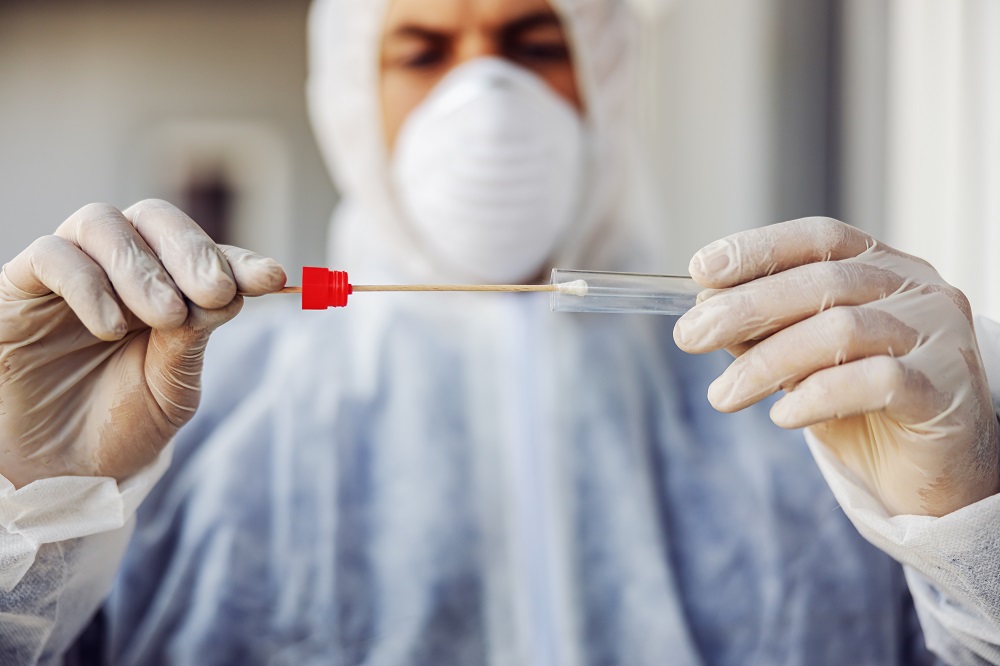 RPF will collect swab samples from representative surfaces in the building for laboratory analysis to determine the presence of Covid-19 utilizing quantitative RT-PCR technology. Studies indicate that the SARS-CoV-2 virus may remain viable and infective on surfaces for hours or even days on some material types. In addition, ambient air testing can be performed for the presence COVID-19, as well as surrogates such as bacteria and mold.
Post-Cleaning Verification
Once your cleaning company has completed its work, RPF Environmental can assist our clients by helping to ensure an effective cleaning process.
Some organizations may want, or even be required to have, a level of 3rd party oversight and review of cleaning efforts. This may mean checks of engineering controls used, proper methods for cleaning, and spot checks of surfaces for signs of visible debris following cleaning efforts.
"We have worked with RPF Environmental for several years now. They are a great company to work with, very knowledgeable, helpful, professional and friendly."

- Heather Nichols – Kahr Arms

"RPF is a great company to work with, highly knowledgeable, great to work with and accommodating."

- Jennifer Gilbert- St. Charles School

"They are a great company and have provided prompt and professional services."

- Bill Botting- SAU 60; Fall Mountain School District
Looking for More Information?
Visit Our Video Center

Learn more by watching our informative videos and see how RPF Environmental can help you and your business.

Watch Now

Stay Updated

Check out our helpful blog posts for industry news, tips, and updates from RPF!

View All Posts

Markets & Industries

Learn more about the markets and industries we service, then book your consultation today!

Learn More
In addition to visual observations, you may also request random on-site spot checks of cleaning efforts using Adenosine Triphosphate (ATP) Tests. ATP measures the residual organic matter present on a surface after it is cleaned. This method doesn't detect specific types of bioburden, pathogens or viruses such as COVID-19; however, it will help provide a qualitative measure of cleaning efforts on each surface, and it requires only seconds to complete. Healthcare systems and the food industry also frequently use ATP monitoring to help verify cleaning efficacy while still recognizing that it is not sufficiently sensitive to be used as guarantee of full disinfection.
If outsourced, be sure to only hire a qualified cleaning firm specifically trained for COVID-19 cleaning and disinfection efforts. For 3rd party review, a qualified industrial hygiene firm should be contacted, such as RPF Environmental or you can visit the American Industrial Hygiene Association ( www.AIHA.org ) to find a list of Certified Industrial Hygienists in your area.
As indicated by the CDC, the timing and location of cleaning and disinfection after persons suspected or confirmed to have COVID-19 have been in the facility can vary.
Learn more about setting up your HVAC for covid-19 in our blog: Click Here
Contact us today to schedule your swab testing for the presence of Covid-19, post cleaning verification, or ATP surface testing. Serving clients in New Hampshire, Maine, Massachusetts, and across the nation.
Why Work With RPF Environmental?
EPA Accredited Asbestos & Lead Safe Renovator Trainer

Access to leading experts in your specific field to enhance your solutions

Cost-effective and creative alternatives for flexible strategies

Dedicated client services that emphasize close communication

Meet all regulatory standards & maintain focus on project goals

Fastest turnarounds available for time-sensitive projects