Silica Exposure Monitoring
Silica Exposure Monitoring
RPF Environmental Silica Exposure Monitoring in Maine, Massachusetts, New Hampshire, New York, and Beyond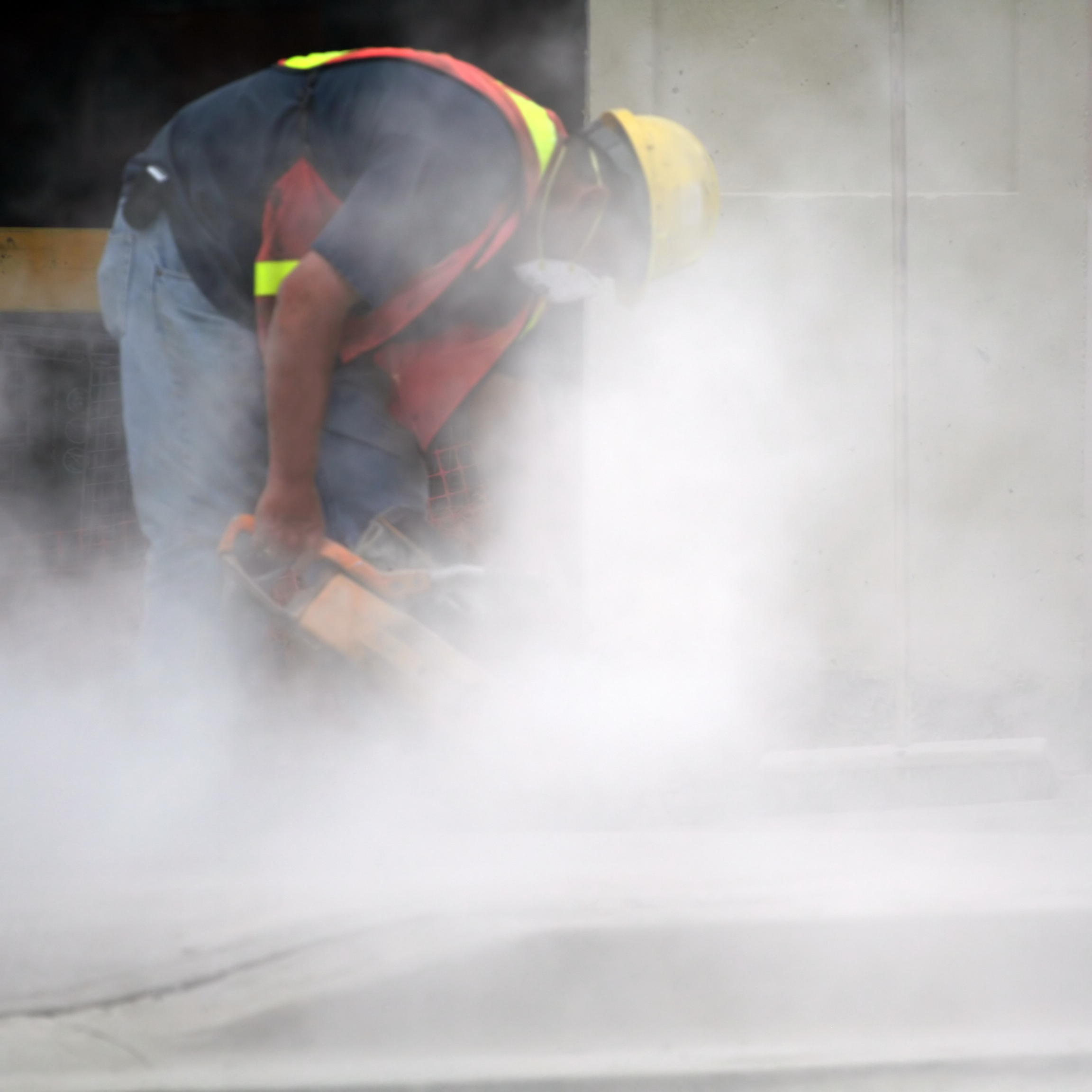 Do you have a worksite where workers may be exposed to crystalline silica? Crystalline silica is a micro-mineral that is found in various construction sites where materials such as mortar, stone, sand, brick, and concrete can be found. Whenever a worker crushes, cuts, drills, or grinds these materials they create micro-particles in the air that can be extremely harmful to the workers in that environment. Each year over 2 million workers are exposed to dangerous silica, putting them at risk for various diseases.
Diseases include:
Silicosis
Lung Cancer
Emphysema
Bronchitis
It is because of these dangers the United States Department of Labor, Occupational Safety and Health Administration (OSHA), has enacted standardized safety guidelines to protect workers in these dangerous environments. These guidelines include two options that can limit employee's exposure to harmful crystalline silica. Each of which has to do with tools being used and/or the amount of time someone is assigned to operate machinery that could produce micro-particles. In addition, employers can choose to measure the air quality in relation to harmful forms of crystalline silica emissions.
Request Your Consultation
We'll Work With You to Develop a Personalized & Cost-Effective Strategy
Safety measures against crystalline silica include:
Using an integrated water delivery system with handheld power saws.
Maintain and operate tools as instructed by the manufacturer.
Use proper personal protective equipment and respirators.
Use dust controlling methods to limit exposure.
Use a written control plan to limit exposure and have someone to enact said control plan.
Offer frequent medical exams to upkeep employee's health.
"We have worked with RPF Environmental for several years now. They are a great company to work with, very knowledgeable, helpful, professional and friendly."

- Heather Nichols – Kahr Arms

"RPF is a great company to work with, highly knowledgeable, great to work with and accommodating."

- Jennifer Gilbert- St. Charles School

"They are a great company and have provided prompt and professional services."

- Bill Botting- SAU 60; Fall Mountain School District
Looking for More Information?
Visit Our Video Center

Learn more by watching our informative videos and see how RPF Environmental can help you and your business.

Watch Now

Stay Updated

Check out our helpful blog posts for industry news, tips, and updates from RPF!

View All Posts

Markets & Industries

Learn more about the markets and industries we service, then book your consultation today!

Learn More
Prevent Poor Air Quality Due to Crystalline Silica Today
Prevent Poor Air Quality Due to Crystalline Silica Today
To prevent further employee complications that would involve more stress and more money, our experienced professionals can determine the air quality in your specific working environment. RPF Environmental has one of the fastest responses in the industry and can ensure that your work environment is safe and in line with safety guidelines. We offer cost-efficient and creative alternatives for flexible project strategies for our clients.
Call us today at (888) 293-0619 for a group of leading experts that can enhance your working environment.
Why Work With RPF Environmental?
EPA Accredited Asbestos & Lead Safe Renovator Trainer

Access to leading experts in your specific field to enhance your solutions

Cost-effective and creative alternatives for flexible strategies

Dedicated client services that emphasize close communication

Meet all regulatory standards & maintain focus on project goals

Fastest turnarounds available for time-sensitive projects