Whether you are an employee or employer, it is crucial that you understand electrical safety including electrical hazard identification and proper control measures. Through electrical safety training, you will gain in-depth knowledge on safe work practices including OSHA and NFPA electrical safety standards and requirements. Thus, reducing costly fatalities, liabilities, and violations. Keep reading to know more about OSHA electrical training and compliance.

OSHA Electrical Safety Training Requirements: What is the NFPA 70E Standard for Electrical Safety in the Workplace?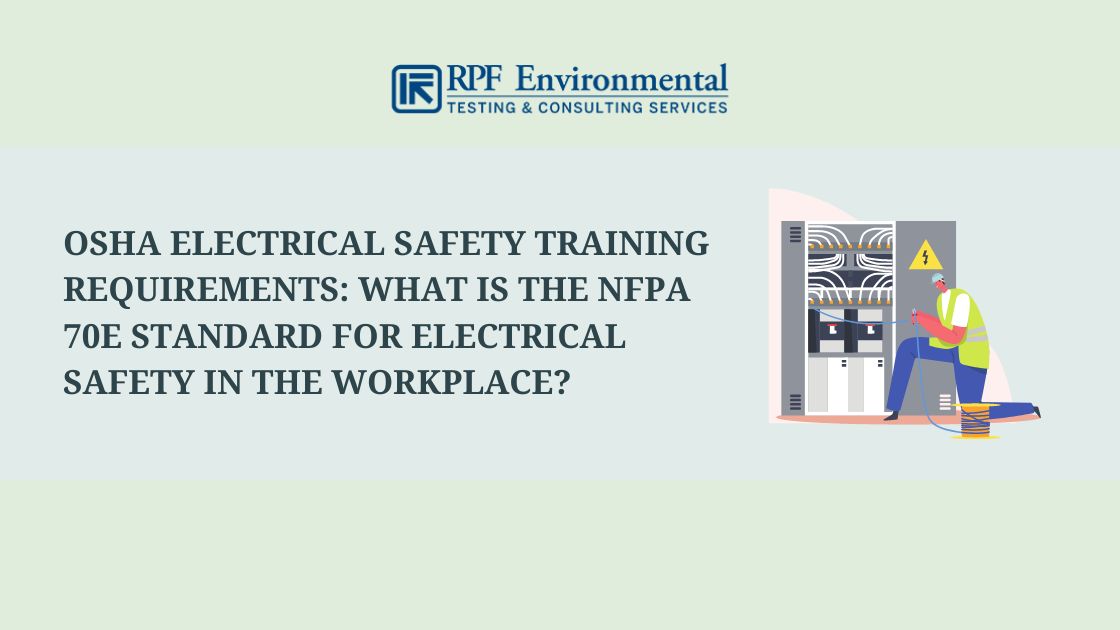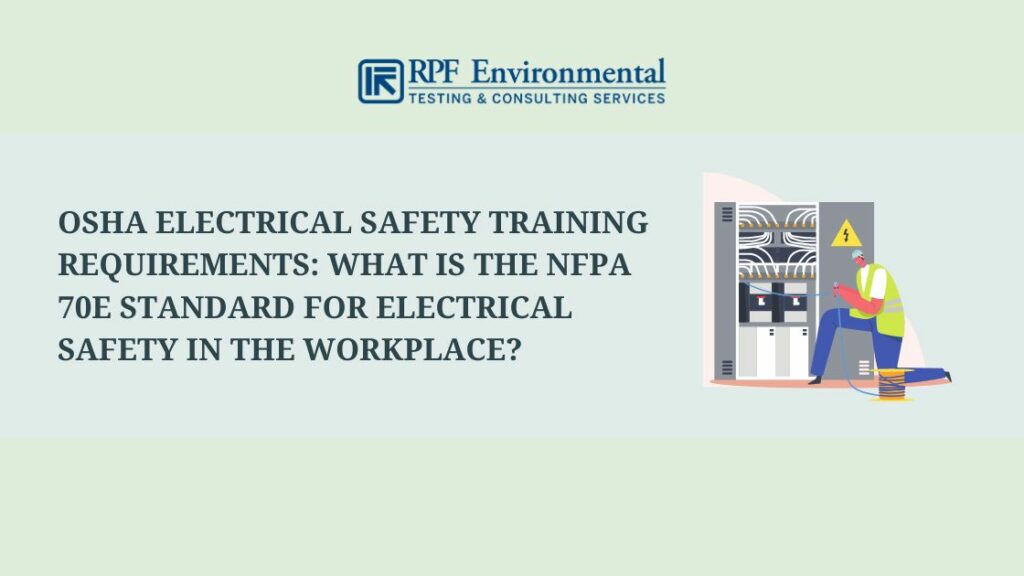 The National Fire Protection Association (NFPA) 70E requirements were developed to help industries with their compliance with OSHA's electrical safety training standards. Understanding the connection between these two standards as well as their importance in maintaining workplace safety is included in the training.
The main objective of the NFPA 70E standard is to create a workplace that is safe from electrical hazards by training individuals on how to manage electricity and control risks properly.
Key Things to Know About Electrical Safety Training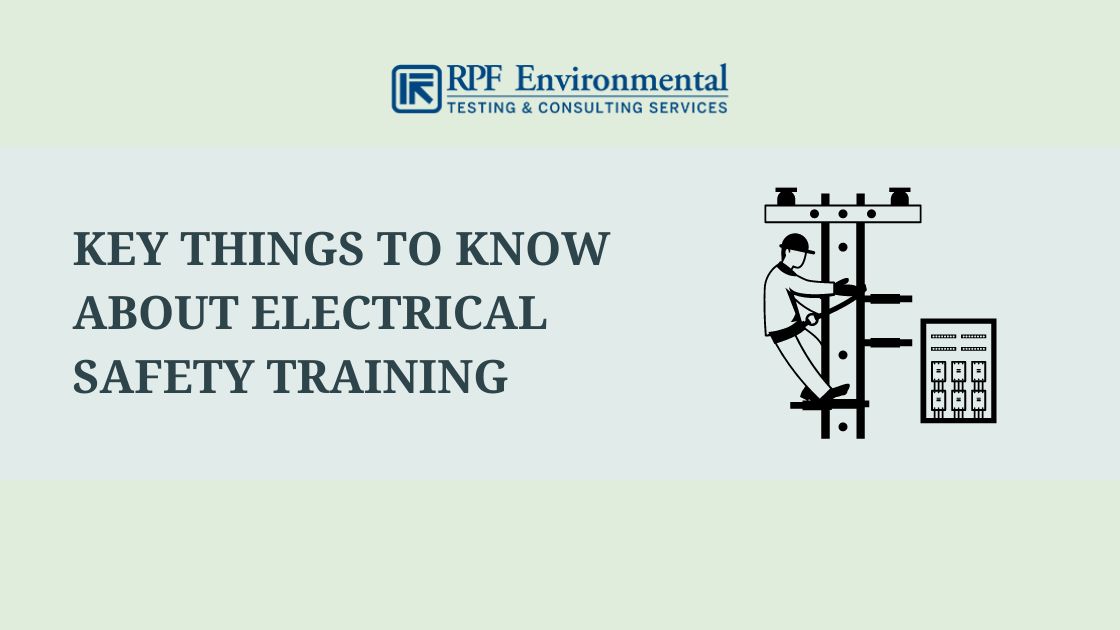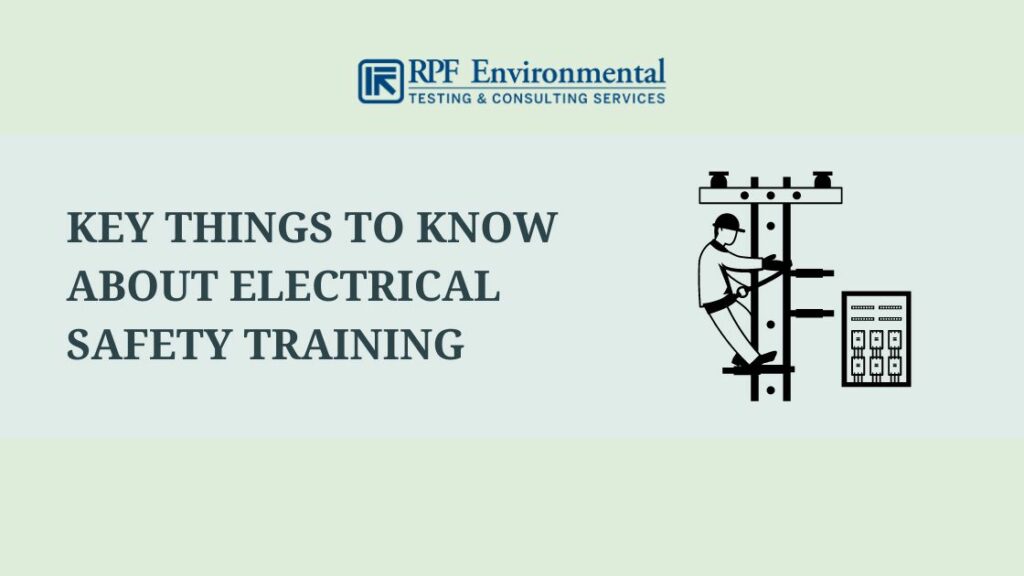 Training Duration & Completion
Electrical safety training programs usually take around four hours to complete. They are also often done through online classes which are more convenient because you can take the training at your own pace and convenience.
You will be given quizzes and a final exam at the end of the training which you need to pass (80% score or better) before you can receive a certificate. The number of attempts you have to pass the training will depend on your training provider.
Training Coverage
This will depend on the type of electrical safety training you will get. But, the standards covered include the following:
OSHA 29 CFR 1910.331 to 335 (Electrical Safety-Related Work Practices)
NFPA 70E (Standard for Electrical Safety in the Workplace)
Specific topics that may be included in the training include the following:
Basics of electricity (e.g. how it works)
Understanding NFPA 70E and OSHA electrical safety training standards and their importance
Electrical safety training requirements
Working on or near live parts
Types of electrical hazards in the workplace (arc blasts, arc flashes, shocks, fires, electrocution, etc.)
Recognizing and identifying electrical hazards as well as risk assessment
Controlling and eliminating specific types of electrical hazards (hierarchy of risk controls)
Emergency response procedures
How to choose and use the right personal protective equipment
Safety-related work practices and maintenance requirements including maintenance of special equipment
Developing a comprehensive OSHA electrical safety program
NOTE: You should take an electrical safety training program that is tailored to your specific needs. The training should depend on the type of equipment you are using, job tasks, and employee risk.
Who Needs NFPA 70E Electrical Safety Training?
Qualified workers performing electrical work are required to take NFPA 70E training to ensure that they are doing their job safely. These include employees installing, testing, maintaining, or repairing electrical equipment.
In addition, unqualified individuals who might be exposed to electrical hazards including those working around electrical equipment should also receive training, especially on electrical hazards.
More specific workers that need NFPA 70E electrical safety training are:
Electricians
Mechanical engineers
Wind and solar generator installers
HVAC technicians
Electrical & electronic engineers
Electrical & electronic assemblers
Stationary engineers
Electrical contractors
Electrical inspectors
Riggers and roustabouts
Industrial machine and equipment operators
Welders
Painters
Mechanics
Repairers
Safety managers
Risk managers
Project managers
Other Important Things You Might Want to Know About Electrical Safety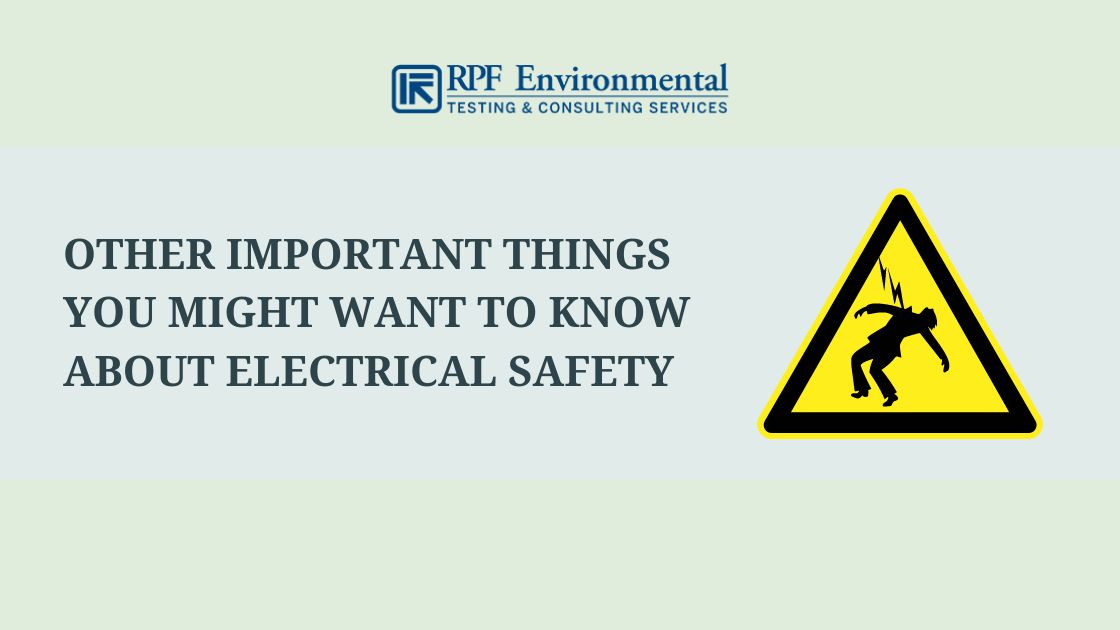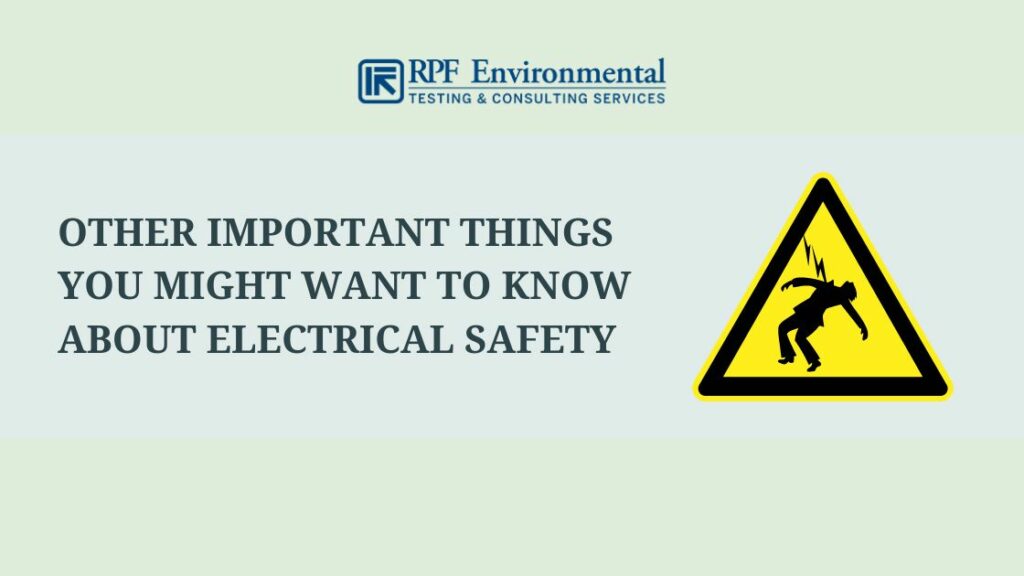 What is the Importance of Electrical Safety Training?
The training aims to prevent fatalities and serious workplace injuries by helping employees understand the dangers of electrical work and teaching them how to work safely. In fact, 31% of fatalities from 2011 to 2021 are electrical-related according to ESFI's workplace-related fatality statistics.
Moreover, the top occupations involved in electrical fatalities include:
Electricians
Laborers
Electrical power installers and repairers
Tree trimmers
Electrician's apprentices
What Are Electrical Hazards?
Some of the major electrical hazards in the workplace are:
Electric shock
Explosion
Fire
Electrical burn
The above incidents can be caused by:
Electrical equipment in wet areas
Inadequate or defective insulation
Improper grounding
Loose connections
Poor-quality fittings
Exposed electrical parts
Using overrated jumpers and fuses
Overloaded circuits
Inadequate wiring
Damaged equipment
Overhead power lines
Cluttered work area
Blocked electrical panels
Untrained personnel operating electrical equipment
Not using appropriate PPE
Electrical Safety Related Work Practices & Control Measures: Tips in Preventing Workplace Electrical Accidents
Only experienced and competent workers should perform electrical jobs
Avoid working on live equipment (use lockout/tagout procedures to control hazardous energy)
Don't handle electrical equipment with wet hands or body
Don't take unsafe shortcuts
Examine devices and cords for damage before plugging them
Don't hold appliances or tools by their cords
Ensure that access to electrical switches are not blocked
Evaluate risks as you perform new tasks
Control hazards immediately after spotting them
Use the right PPE depending on the risks and specific tasks being performed
Inspect and maintain electrical equipment regularly
Avoid daisy-chained extension cords (extension cords should only be for temporary use)
Place labels and warning signs regarding potential electrical hazards
Don't hang any material on electrical equipment
Create an effective emergency response plan
Perform electrical safety audits to identify potential hazards
Always identify nearby electrical sources when you're working outside
Avoid running power cords under rugs or doors
Also Read:
FAQs
Does OSHA Require Annual Electrical Safety Training?
OSHA's electrical standard requires training for certain occupational categories with the highest risk of electrical accidents. However, there are no mentioned requirements on how often electrical training should be done. But, annual training and refreshers are recommended to ensure workplace safety.
What Is the OSHA Code for Electrical Safety?
You can find OSHA's electrical safety standards in the Code of Federal Regulations Title 29 (29 CFR) Part 1910.301 to 1910.399. The electrical safety-related work practices are published in 1910.331 to 1910.335.
How Long Is the NFPA 70E Training Course?
The training duration will depend on the type of training and your training provider, but most are four hours long. More complex training programs can be as long as eight hours or more than a day.
How Often Do You Need NFPA 70E Training?
NFPA 70E certifications are valid for three years. Thus, qualified workers need to take a comprehensive NFPA 70E training or refresher at least every three years. More frequent retraining might also be needed when there are changes in equipment used and job duties or when there are failed inspections.
Conclusion
Keeping yourself updated on the best electrical safety practices in the workplace and complying with OSHA's standards can save you from costly liabilities. Undergoing an NFPA 70E electrical safety training not only helps prevent unnecessary expenses but also improves your company's reputation.
RPF Environmental offers certified workplace safety trainings including lockout/tagout training in the New England region and beyond. Reach out to us now to know more about how we can help you with your NFPA 70E electrical safety training.