If you are planning to take your Certified Industrial Hygienist exam in the future, this guide can help you with your preparation. We will discuss the CIH certification requirements, where to get the certification, exam coverage and schedule, cost, and other important things you need to know.

What is the Certified Industrial Hygienist Certification?
The CIH certification aims to evaluate applicants who want to become occupational health and safety (OHS) professionals and help in preventing workplace accidents and fatalities. A CIH certification program allows you to demonstrate your expertise in OHS and Industrial Hygiene (IH).
Where Can You Get a CIH Certification? Who Issues It?
The Board for Global EHS Credentialing (BGC), formerly known as the American Board of Industrial Hygiene, offers the CIH certification.
Key Things to Know About Certified Industrial Hygienist Credentialing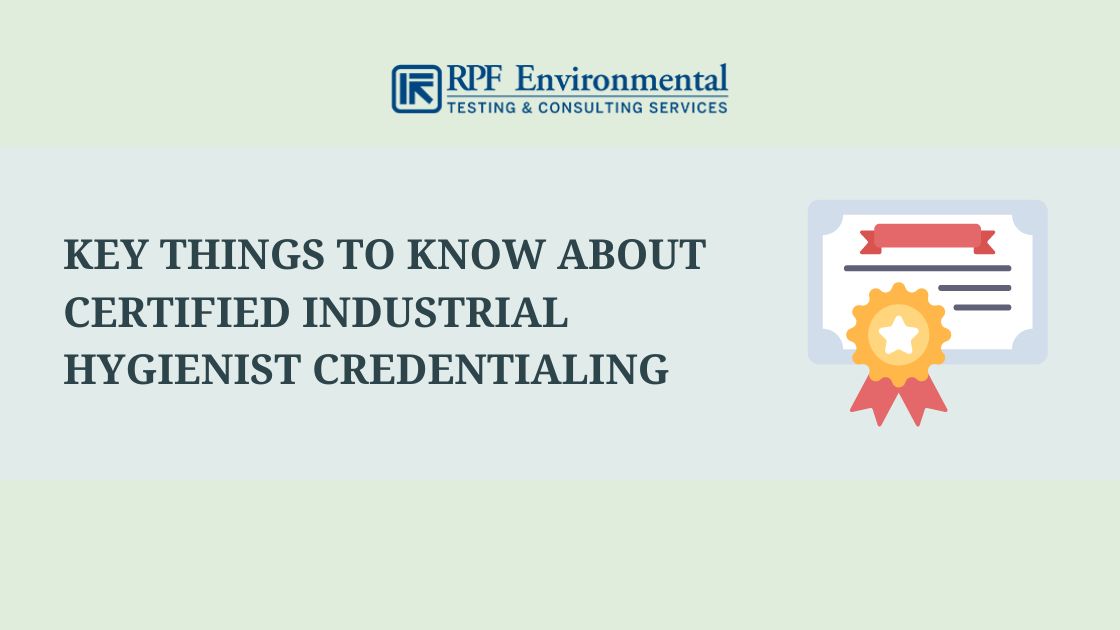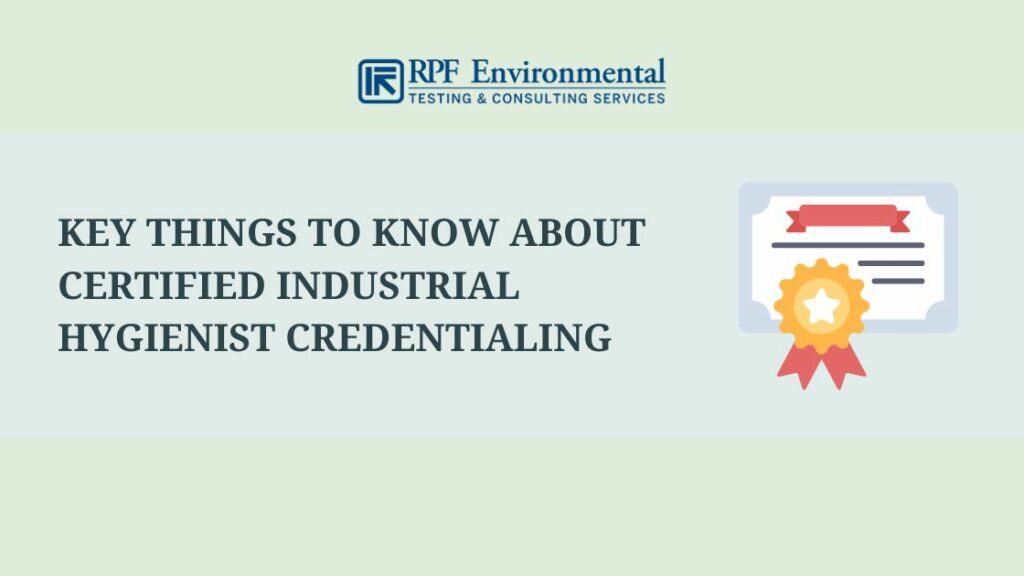 It is important that you know the CIH certification requirements to ensure that you are eligible to take the exam. BGC has set specific requirements that you need to meet before you can take the exam. These include education and experience requirements which you can find in BGC's CIH Candidate Handbook.
You can find the complete details about the certification in the link provided along with application documents and forms, but below are the key things you need to know.
Certified Industrial Hygienist Certification Prerequisites: What You Need Before Taking the CIH Exam
As mentioned, you will only be allowed to take the Certified Industrial Hygienist certification exam if you meet the following requirements:
CIH Academic Requirements
A U.S. Bachelor's degree in engineering, biology, physics, or chemistry from an accredited university or college
180 academic contact hours of IH coursework or 240 continuing education contact hours with at least 50% of the coursework hours relating to the fundamentals of IH, measurements, toxicology, and controls
At least 2 ethics training contact hours
CIH Professional Experience Requirements
Should be engaged in active practice
At least 2 professionals (one CIH and one or more work supervisors) who can provide references regarding your 48-month professional industrial hygiene practice
You can also check BGC's CIH Eligibility Checklist here.
What to Expect On the Certified Industrial Hygienist Exam
As for the examination format, it consists of 180 multiple questions covering different subject areas. Expect the following:
150 questions + 30 pilot questions
Two sections that are 2.5 hours each with an optional 30-minute break (the second section will start after 30 minutes whether you've returned from your break or not)
CIH Exam Coverage
As for the covered subject areas, you will find the complete details in BGC's CIH Exam Blueprint. The test covers three performance domains that define a CIH practitioner's role and a total of nine tasks performed within those three domains. These include skills and knowledge that the examinee should have to perform the mentioned tasks.
Below are the three domains along with how much percentage they cover in the exam and the number of tasks under each domain:
| | | |
| --- | --- | --- |
| Domain | Exam Coverage | No. of Tasks |
| Exposure Assessment Principles and Practice | 50% | 4 Tasks |
| Control Selection, Recommendation/Implementation, and Validation | 35% | 3 Tasks |
| Risk Management | 15% | 2 Tasks |
In addition, the CIH exam questions are also categorized into the following subject areas:
Analytical Chemistry
Air Sampling & Instrumentation
Biohazards
Basic Science
Biostatistics & Epidemiology
Engineering Controls/Ventilation
Community Exposure
Ergonomics
Industrial Hygiene/OEHS Program Management
Health Risk Analysis & Hazard Communication
Non-Engineering Controls
Noise
Radiation – Ionizing and Non-ionizing
Toxicology
Thermal Stressors
Work Environments & Industrial Processes
You need to demonstrate a minimum level of skills and knowledge in these areas in addition to the education and professional experience requirements to be a CIH.
CIH Examination Venue and Scheduling
Below are the basic things you should know about CIH exam schedules:
CIH exams are done at Prometric Test Centers (PTCs) throughout the US and internationally.
You need to schedule your examination by appointment online or by phone (Monday to Saturday).
You need the take the exam within two years of your application's approval. Failure to do so will result in the forfeiture of your application and exam fees. You will need to reapply again and pay the full exam fee.
Application and Reapplication Deadlines
The Spring examination is from April to May while the Fall examination is from October to November. You can only schedule your exam in the testing window for which your examination was approved. Also, all documents should be submitted by February 1 for the Spring exam and by August 1 for the Fall exam.
CIH Re-Examination
If you have failed your CIH exam and want a re-examination, you need to wait for the next testing window.
CIH Certification Validity
You are required to take a recertification every five years to maintain your BGC certification.
CIH Certification Cost
CIH application and reapplication fees include the following:
Application/Reapplication Fee: $150
Examination (Scheduling) Fee: $350
Annual (Maintenance) Fee: $170 or $85
NOTE: CIH application/reapplication is neither transferable nor refundable.
Preparing for Your CIH Exam
BGC encourages applicants to self-study and take specific training courses to prepare for their examination. They also suggest referring to AIHA, ACGIH, and NIOSH if you are looking for references. In fact, AIHA offers a CIH crash course online where you can learn at your own pace and take a 180-question practice exam. BGC has also provided sample questions so you can get an idea of how the questions are formed.
Other Important Things to Know About Certified Industrial Hygienists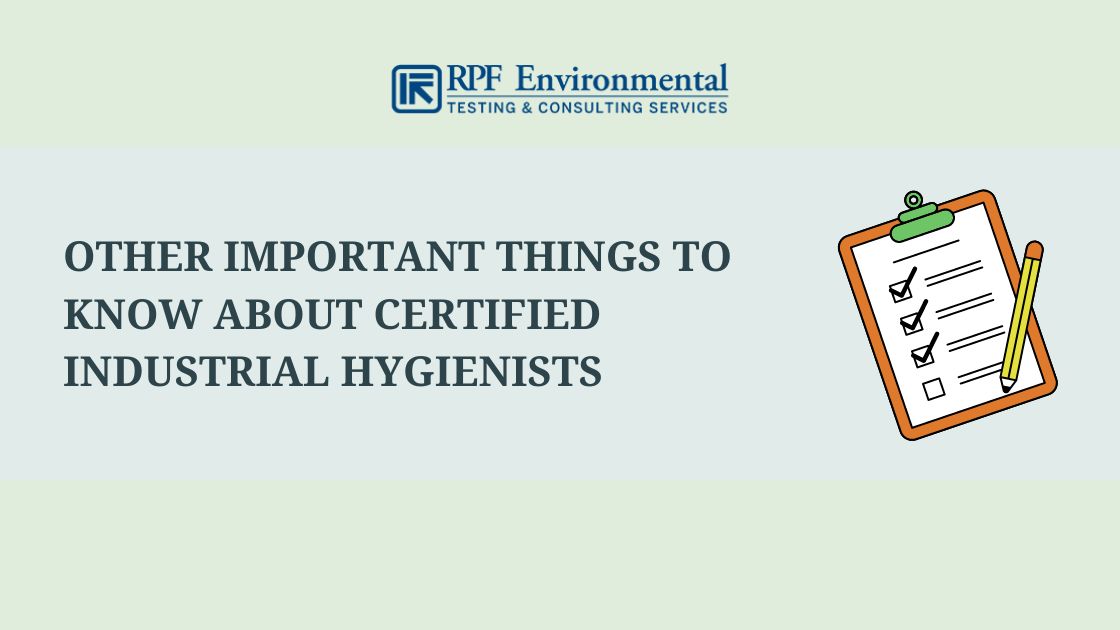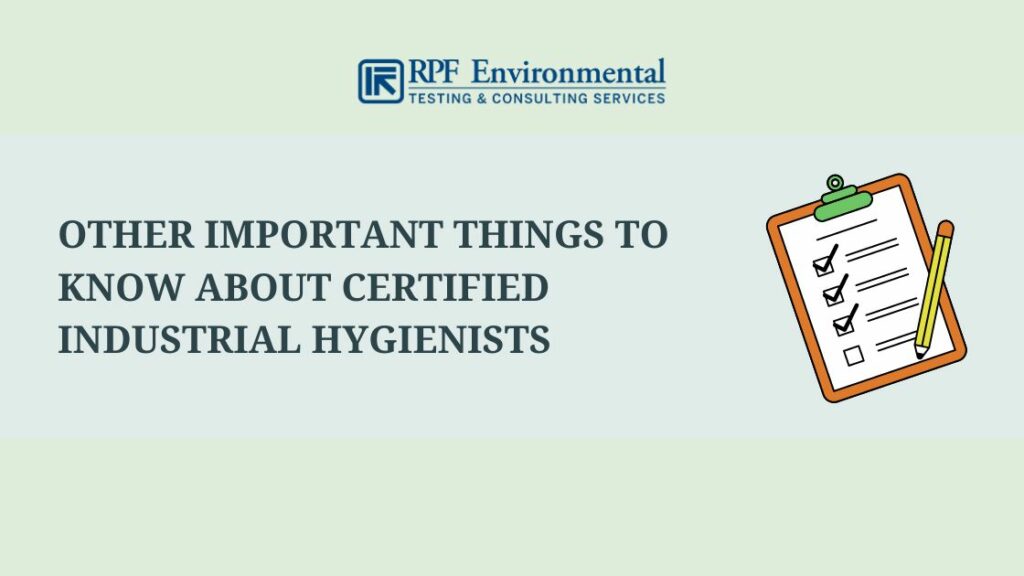 What Is a Certified Industrial Hygienist?
Certified Industrial Hygienists are responsible for recognizing, evaluating, and controlling workplace hazards to protect people from injuries and illnesses.
This is why they are also called occupational health and safety professionals.
Types of hazards they deal with to prevent workplace accidents and health issues include:
Physical Hazards (e.g. hazardous noise)
Biological Hazards (e.g. viruses, fungi, mold, bacteria)
Ergonomic Hazards (e.g. extreme temperatures, repetitive motions, extreme vibrations)
Industrial Hygienist Duties & Responsibilities
A CIH's major responsibilities are identifying workplace hazards and eliminating or controlling them including risk assessment and management.
Specific tasks include the following:
Worksite analysis to identify exposures, risks, and problem tasks
Machine and equipment inspection
Writing and presenting reports
Developing safety protocols
Ensuring compliance with occupational health and safety regulations
Ensuring employee awareness through EHS trainings
Implementing corrective actions
Also Read:
FAQs
Is the CIH exam hard?
CIH certifications are difficult to obtain and only a few applicants pass due to the challenging examination. In fact, it is among the most difficult certification for health and safety and more or less 50-60% of applicants only pass the exam. This is why even the Board for Global EHS Credentialing (BGC) encourages applicants to take training courses to prepare for the exam.
How do I get a CIH designation?
You need to meet BGC's CIH academic and professional experience requirements as well as pass the certification exam. After you have been approved to take the examination, you need to schedule it within two years to prevent forfeiture of your application.
What does an industrial hygienist do?
Industrial Hygienists, also called occupational health and safety professionals, are responsible for identifying and assessing workplace hazards as well as eliminating and controlling these hazards. They help in ensuring the safety and health of employees in the workplace along with regulatory compliance.
What is a CIH certification?
According to BGC: 

"The Certified Industrial Hygienist (CIH) credential is the global standard for certification in protecting the health and safety of workers and the public by anticipating, recognizing, evaluating, and controlling chemical, physical, ergonomic, or biological hazards, including COVID-19."
Conclusion
The Certified Industrial Hygienist certification is a rigorous process with a lot of requirements you need to meet and a challenging exam you need to pass if you want to be certified. Thus, making sure that you are fully prepared to take the exam by taking review courses from reliable training providers is crucial in increasing your chances of passing the exam.
If you are looking for other certified Environmental Health & Safety trainings, RPF Environmental offers HAZWOPER, confined space entry, and lockout/tagout training among others. Reach out to us now for more information!