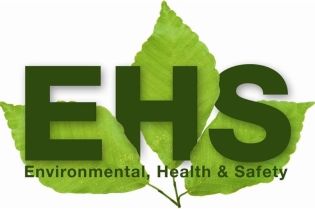 Across New England, RPF Environmental provides environmental testing and consulting services to companies in a number of industries. For more than 25 years, we have been working with executives, managers, supervisors, and employees alike to help ensure companies are meeting industry standards and government regulations. Throughout the years, we have seen, again and again, a common concern among numerous companies: a general misunderstanding of the importance of environment, health, and safety (EHS) standards and training.
Put our expertise to work for you today. Call 603-942-5432 or contact us online now.
Importance of Meeting EHS Standards
Every company has a set of rules and regulations regarding EHS that they must meet at all times. Even for small businesses without much industrialization, there is likely a large folder's worth of standards and expectations set by various government entities, like the US Department of Labor, the Occupational Safety and Health Administration (OSHA) and the Environmental Protection Agency (EPA). You need to be sure that your company meets those standards, and that your managers and employees know why, so there is a clear culture in your organization to uphold them diligently.
It is important to know about and meet EHS standards because:
It saves lives: Being EHS compliant means you are taking the steps needed to help protect your employees, management team, third party vendors, and anyone else who interacts with your business. EHS rules promote health and safety, of course, so falling short on this can lead to health and safety risks, legal liabilities and in some cases even fatalities.
It saves money: A company that does not comply with EHS standards is going to be in hot water if an inspection is carried out by OSHA or another regulatory agency. The fines for failing to meet a safety standard or environmental code can be substantial, ranging into the millions depending on the size of your company, the extent of the harm or possible harm caused by the standards lapse, and the violation in question. A solid EHS management program also saves money by reducing worker lost time, workers compensation insurance and other savings related to risk management. In addition, the overall employee and customer perception of a great EHS track record can lead to increased business. Together, this represents a great long-term return on investment.
Comprehensive EHS Training Tailored for Your Business
RPF Environmental is all about empowering through consultations with our ABIH Certified Industrial Hygiene and Certified Safety Professionals, along with a wide range of EHS training programs. If you are worried your business might not live up to EHS standards, you can call on us to help with an inspection of your properties, work processes and related safety records.
Put our expertise to work for you today. Call 603-942-5432 or contact us online now.