When it comes to resolving indoor air quality issues, you need to be equipped with the right knowledge to be able to properly identify IAQ problems and offer the best solutions to your clients. Thus, you need to complete multiple indoor air quality training programs and courses to make sure that you're following the best IAQ practices and complying with industry standards.
Whether you are preparing for your indoor air quality certification exam or want to earn education credits, you can take the training you need through online or classroom IAQ courses. Here, we will discuss who needs IAQ training, the common types of IAQ training programs, and other things to expect when you are planning to enroll in an IAQ training course.

What Are Indoor Air Quality Training Programs?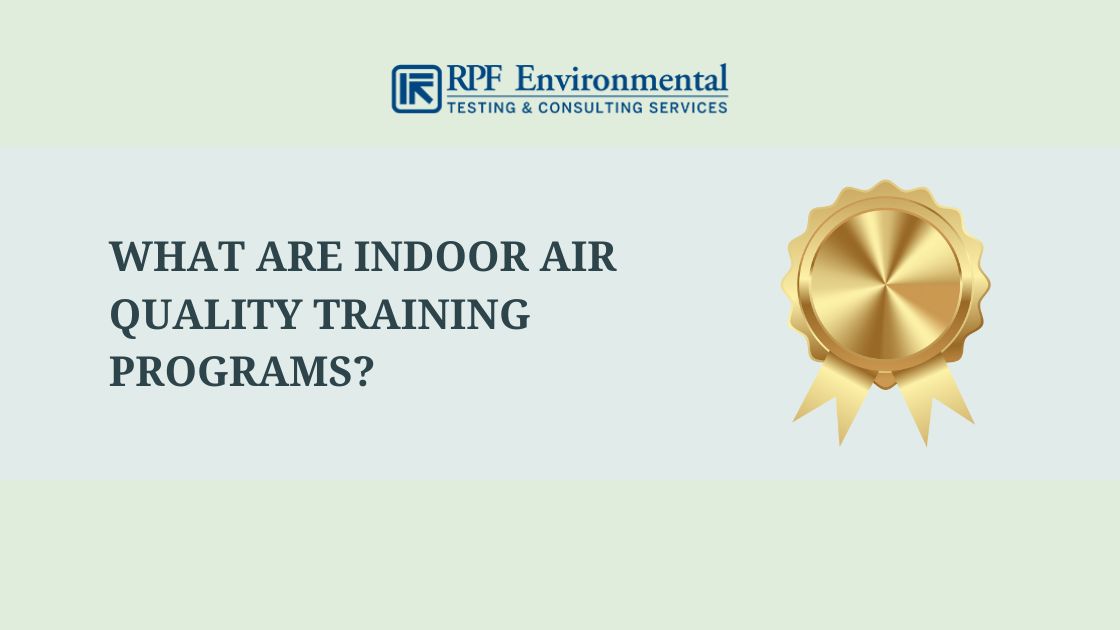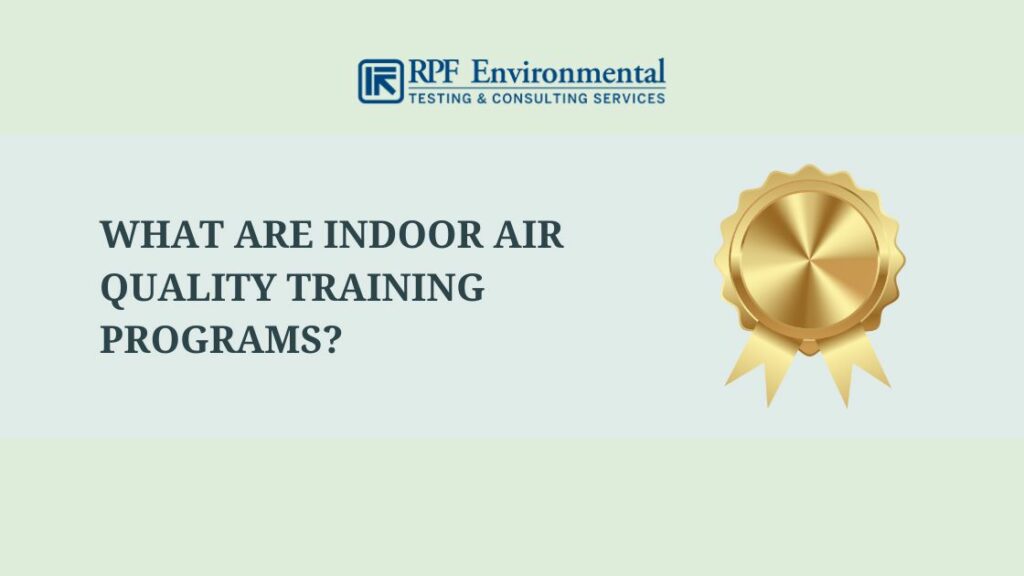 Indoor air quality training courses help professionals become well-versed in identifying and mitigating various IAQ issues. The type of training will depend on your specific needs and job function. Some training courses will last for a few hours while others can be as long as 2-3 days or even months for courses related to IAQ certification preparation.
4 Major Purposes of IAQ Training
IAQ exam preparation courses are designed for professionals preparing for certification exams such as the CIAQM certification by the American Council for Accredited Certification (ACAC)
Earn credits for license or certification renewal
To expand your knowledge about IAQ-related issues
To learn about the basics of indoor air quality and regulations
Who Needs to Take IAQ Training Courses?
Aside from those who are preparing to become a certified indoor air quality professional, below are other individuals who usually take indoor air quality training courses:
Buildings owners
Facility managers
IAQ property inspectors
IAQ workers or technicians
Building engineers
Health professionals
Service providers
School officials
IAQ coordinators in public schools
Examples of Indoor Air Quality Training Courses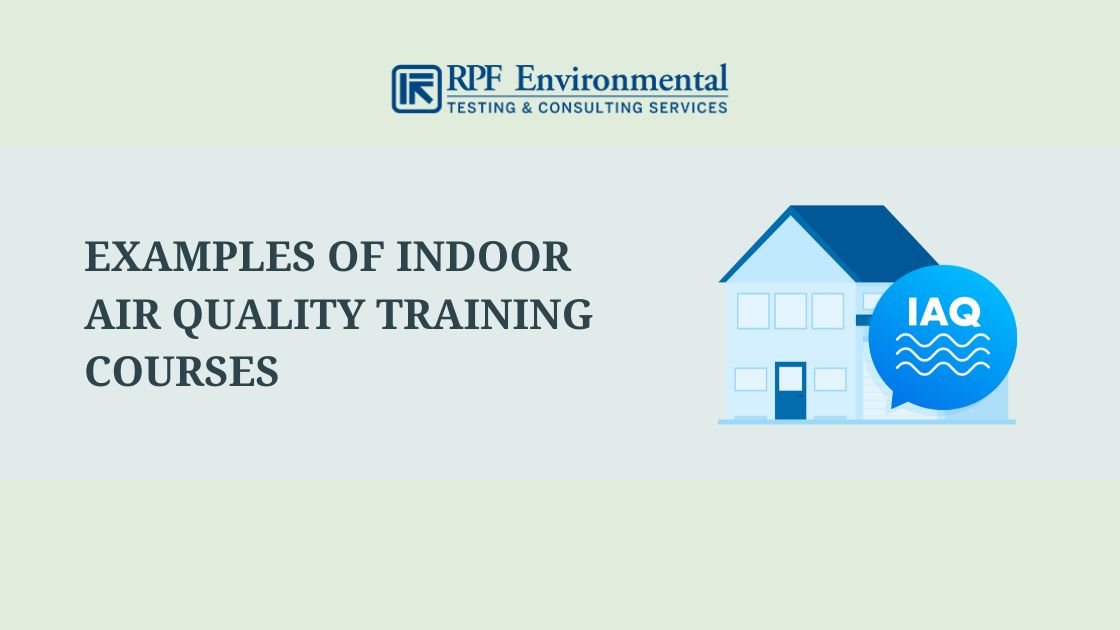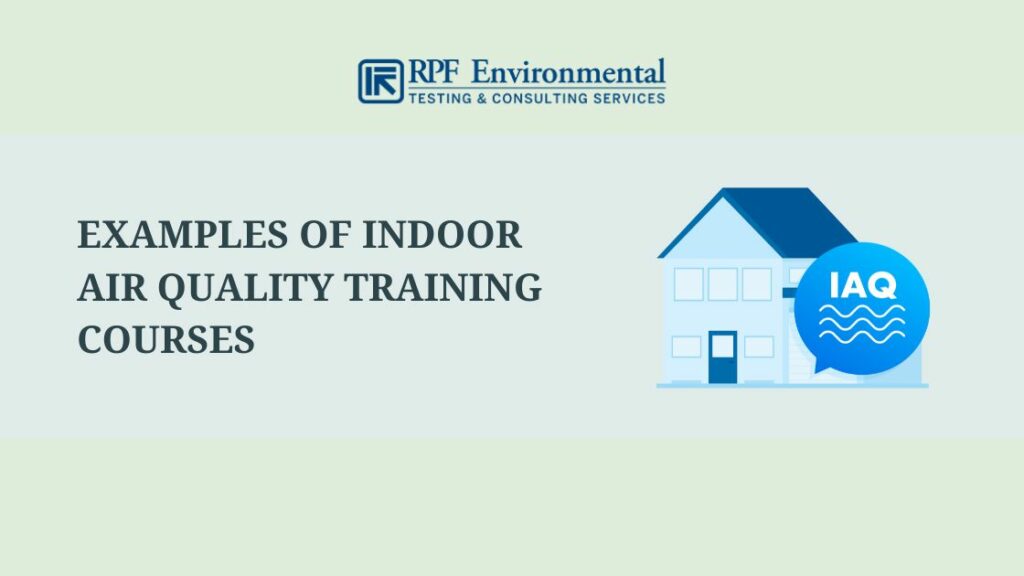 Here are a few examples of the common training programs offered by IAQ organizations for professionals in specific IAQ fields :
Mold worker training and remediation courses

Collecting and interpreting mold samples
Fundamentals of mold inspection and remediation

Water damage restoration courses
Indoor environmentalist courses and training programs
Certification preparation courses for the following

Council-Certified Fire and Smoke Damage Consultants, Technicians, or Assistant Technicians
Council-Certified Indoor Environmentalists (CIE)
Council-Certified Microbial Investigators (CMI)
Council-Certified Microbial Remediators (CMR)
Moreover, there are also courses designed for IAQ supervisors such as microbial remediation supervisor training courses and refreshers. There are also indoor air quality webinars, such as those offered by the EPA, that aim to provide you with the tools and knowledge you need to execute IAQ management programs.
Topics Included in Indoor Air Quality Trainings
Depending on the type of training you will get, some IAQ-related topics that you will be learning include diagnosing, preventing, and mitigating IAQ issues:
IAQ requirements and standards
Safe and healthy work practices (e.g. personal protective equipment)
Sources of indoor air pollutants that affect air quality (e.g. moisture, mold, mildew, asbestos, radon, VOCs, etc.)
Moisture and IAQ (e.g. moisture movement in buildings)
Health effects of indoor air pollutants
Pollutant pathways and indoor flow characteristics
Types of IAQ measurements and equipment
Performing quality IAQ investigations using the right inspection procedures (e.g. collecting information about factors affecting indoor air quality, assessment and sampling techniques)
Types, components, and operation of HVAC systems
The best pollutant remediation techniques
Water damage restoration and remediation
Engineering controls
Building and material science
Developing IAQ profiles for preventing and mitigating indoor air pollution
Implementing IAQ-related protocols
IAQ Training Process: What to Expect When Taking Indoor Air Quality Trainings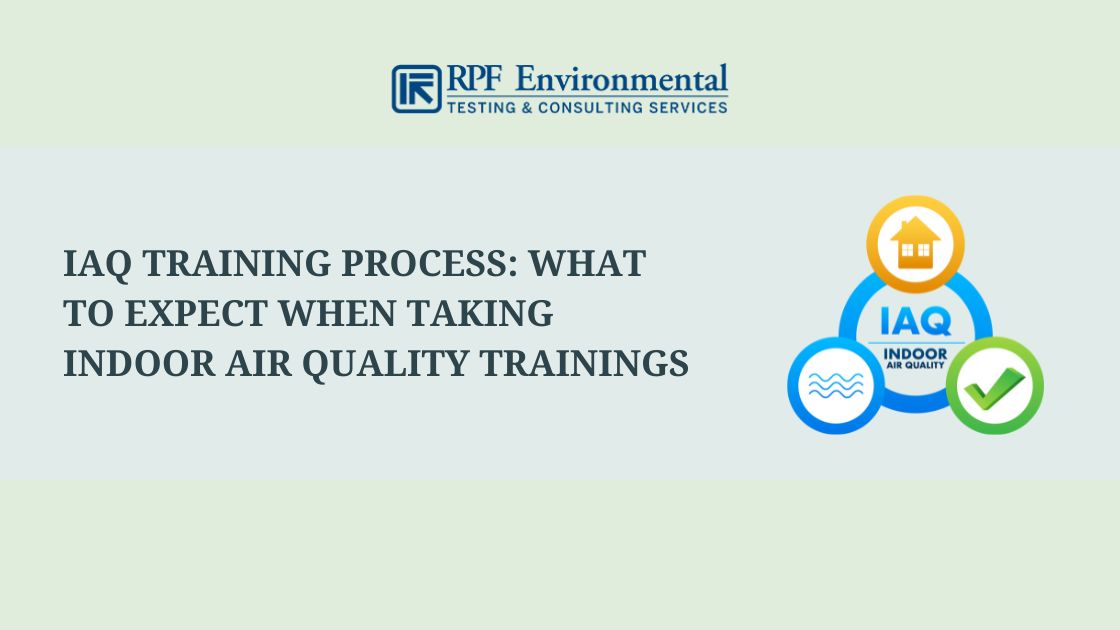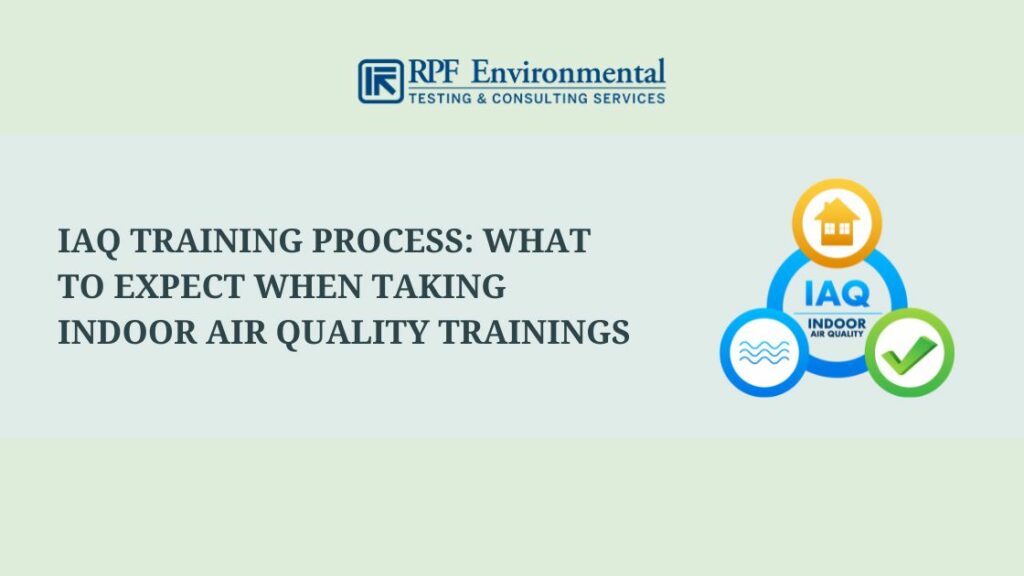 Most IAQ trainings are available online and onsite and you need to register or sign up first on your chosen training provider's website before you can participate in one. These training programs usually include quizzes, research and writing assignments, and final exams. Upon successfully completing and passing the final exams, you get a Certificate of Completion.
Where Can You Find Indoor Air Quality Training Courses?
Below are a few organizations offering IAQ training courses and webinars that you can check out:
Also Read:
FAQs
What are three 3 basic strategies to improve indoor air quality?
EPA mentioned three basic strategies to improve indoor air quality:

1. Source Control – Involves eliminating sources of air pollution or reducing their emissions
2. Improved Ventilation – Improving ventilation to lower indoor air pollutant concentrations
3. Air cleaners – Using air cleaners to collect indoor air pollutants
What are the 4 major indoor air pollutants?
There are more than four primary indoor air pollutants mentioned by EPA and these are:

1. Combustion byproducts (e.g. environmental tobacco smoke, particulate matter, carbon monoxide)
2. Substances of natural origin (e.g. mold, pet dander, radon)
3. Biological agents
4. Asbestos, lead, and pesticides
5. Ozone generated by air purifiers 
6. Volatile organic compounds (VOCs)

Does OSHA regulate indoor air quality?
OSHA doesn't have IAQ standards, but it has ventilation standards and standards regulating some indoor air pollutants causing IAQ problems. These pollutants include mold, lead, asbestos, radon, and others.
Conclusion
Whether you are a technician/worker or an IAQ supervisor, completing various indoor air quality trainings depending on your area of expertise is important. Staying up to date with the best IAQ practices and standards allows you to perform quality investigations and remediation projects while complying with IAQ regulations.
RPF Environmental is a leading environmental consulting and testing company that also offers online and on-site health and safety training programs in the New England region. We provide asbestos trainings and EPA Lead RRP courses too. Drop us a message now!