Indoor air pollution within homes, workplaces, schools, and other buildings is one of the major causes of various health complications, especially in immunocompromised individuals. In fact, EPA stated that the air indoors can be 2 to 5 times more polluted than outdoors. This is why building owners hire certified indoor air quality professionals who have the right experience to properly address IAQ issues.
So if you are a technician and want to be able to provide indoor air quality services and help your customers find the best IAQ solutions, you need to get an indoor air quality certification.

What is Indoor Air Quality (IAQ) Certification?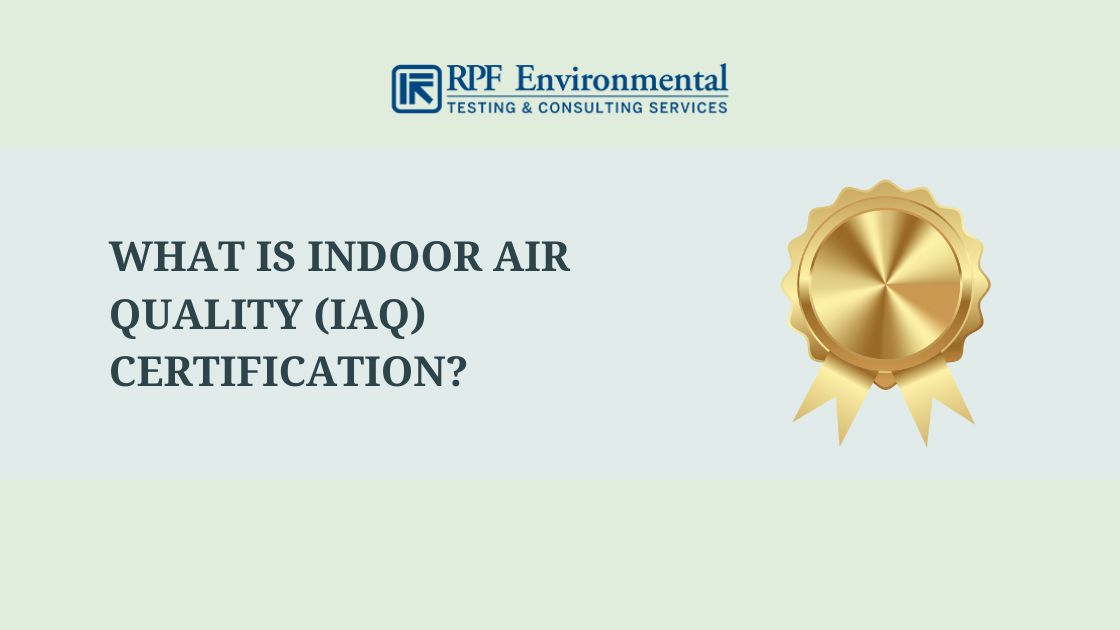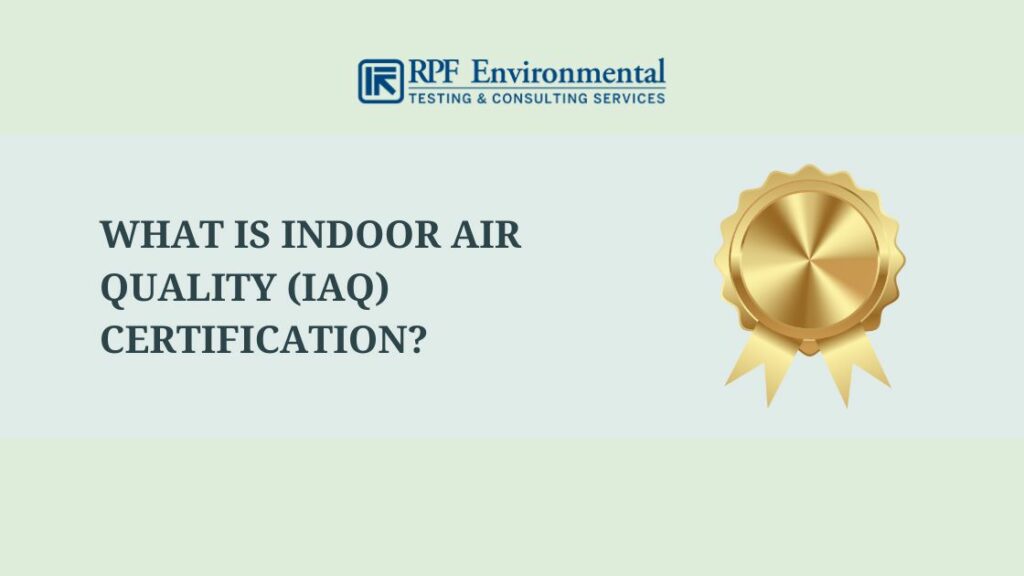 An IAQ certification is provided by certifying bodies after assessing a professional's knowledge about indoor air quality sampling and testing as well as in mitigating IAQ issues through an examination.
IAQ certification courses often come with various trainings that you need to complete to prepare you for certification exams. These include the following topics:
Identifying the causes of IAQ problems including indoor air quality pollutants (e.g. VOCs, radon, molds, and lead)
Impacts of HVAC on indoor air quality
Assessing associated health risks
Diagnosing, preventing, and mitigating IAQ problems
Who Needs to Be IAQ Certified?
Technicians, like HVAC technicians, who assess and investigate indoor air quality in homes, schools, businesses, and other establishments as well as IAQ managers might want to get an IAQ certification.
Why Do You Need to Be a Certified Indoor Air Quality Professional?
Aside from being able to add indoor air quality testing to your services, having an IAQ certificate provides many benefits:
You can avoid mistakes by being well-versed in handling air quality complaints
You'll learn the best ways on how to inspect and maintain HVAC systems (e.g. humidifiers, blowers, ducts, heat exchangers, etc.) so you can provide your customers with the best services
Knowing how to correctly test and analyze IAQ pollutant sources allows you to provide the most effective solutions in preventing and resolving IAQ problems
Being a certified IAQ professional helps you build customer trust
How Do You Get an Indoor Air Quality Certificate?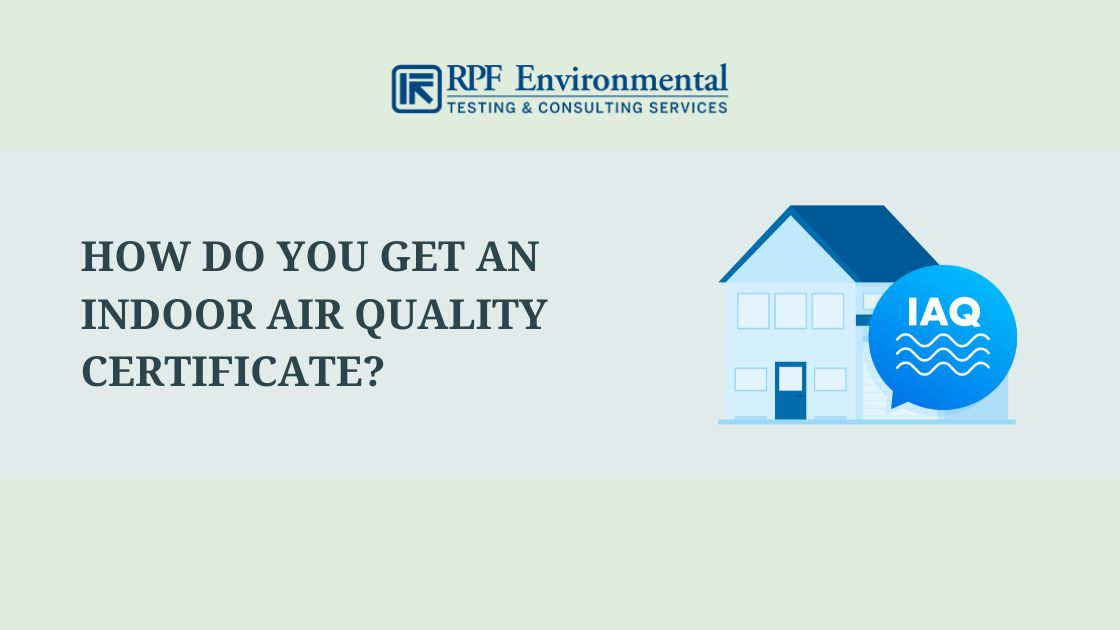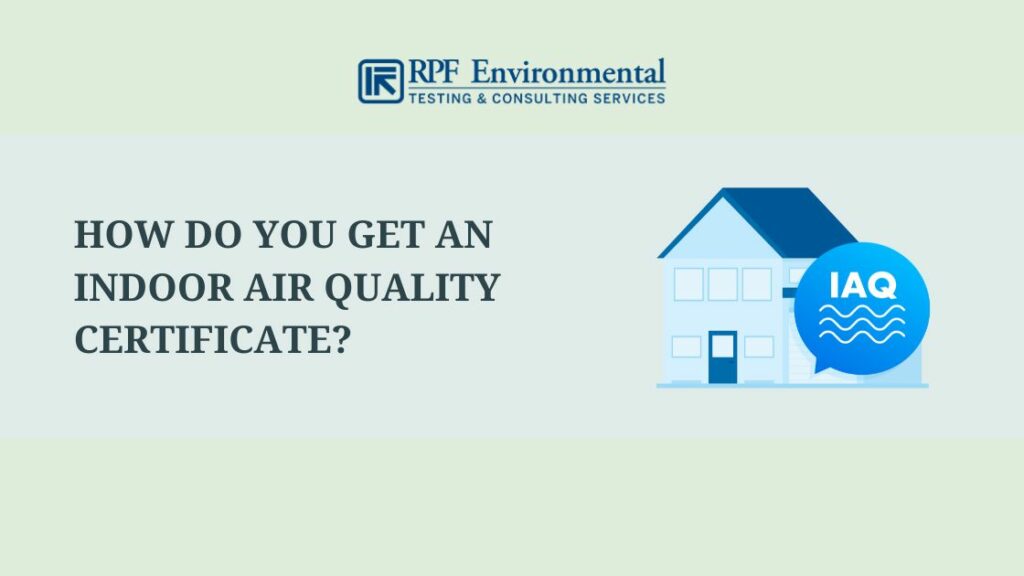 Many third-party IAQ certification bodies require you to register online and become a member and then take multiple courses and examinations. You need to fulfill their certification requirements before you can be IAQ-certified. Some offer free training programs and courses to prepare you for the IAQ certification exam and then pay for the test.
In addition, there are those that will require you to take additional courses so you can maintain your certification to make sure that you adhere to their standards. Others also require you to maintain your membership or else, your certification will be terminated after you cancel your membership.
NOTE: Beware of certifying bodies or associations that have only few or even no membership requirements if you want to ensure that you are providing qualified and high-quality inspections to your customers.
Also Read:
Other Things to Know: Indoor Air Quality Certification For Furniture and Building Materials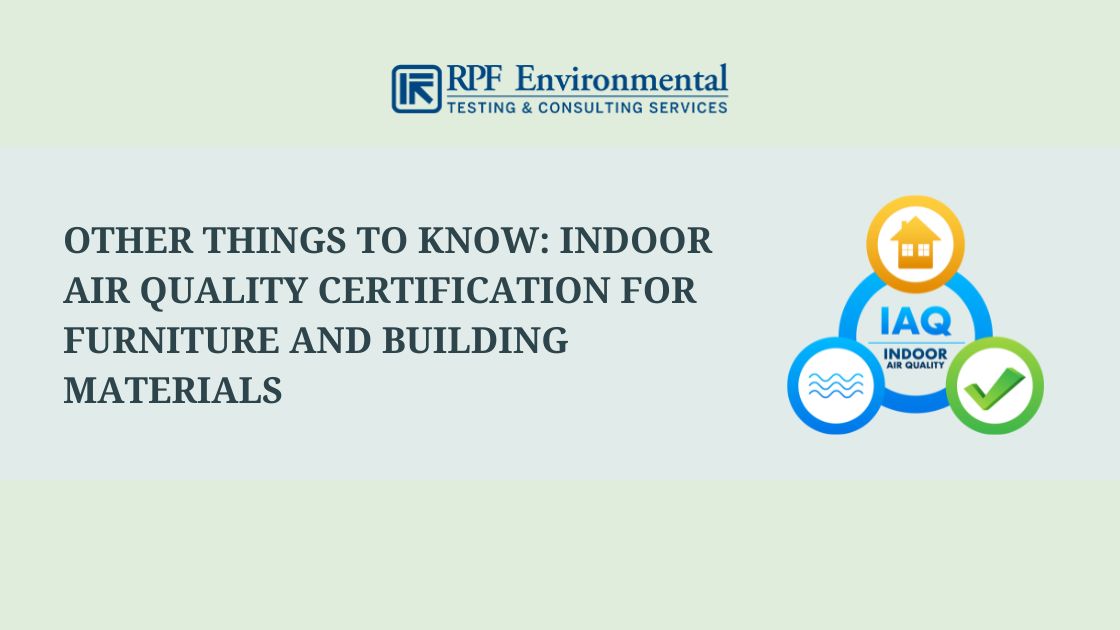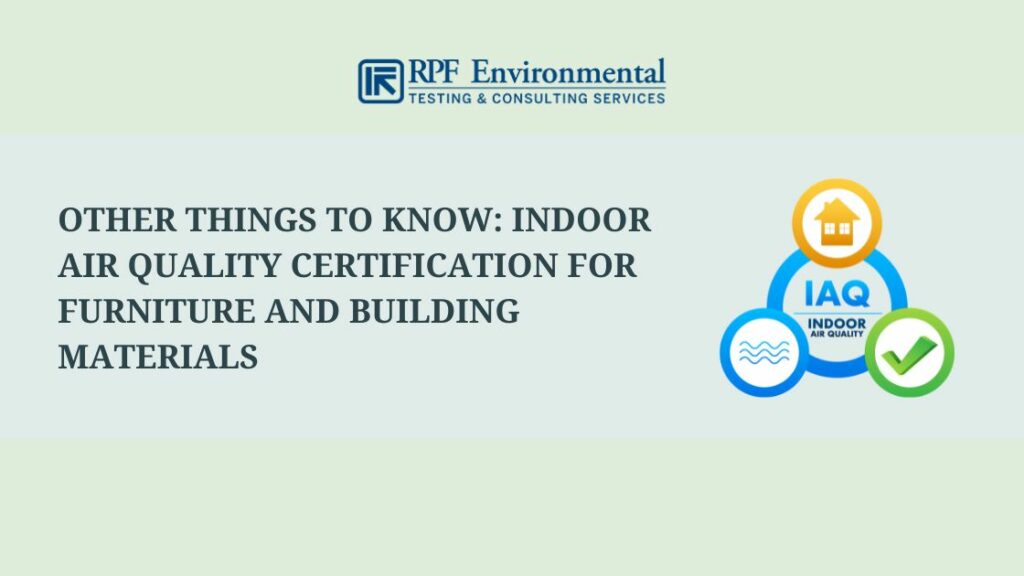 There is also indoor air quality certifications for products to promote environmental sustainability. Certification companies test and certify various types of furniture and building materials in schools, medical establishments, commercial buildings, public buildings, and others.
Examples of products that can have an IAQ certification (e.g. low-VOC emission certification) include the following:
Furniture: Classroom, healthcare, and office furniture among others
Building Materials: Floor and wall coverings, wall paneling, floor and ceiling tiles, adhesives, sealants, caulking, paints, coatings, engineered wood products, carpets, etc.
Moreover, IAQ certifications for products include the following:
FAQs
What is the best indoor air quality certification?
The Certified Indoor Air Quality Manager (CIAQM) certification is among the best types of indoor air quality certification. This certification is for building engineers, facility managers, and other professionals who:

– Monitor indoor air quality and assess pollutants
– Identify the health risks of indoor air pollutants
– Device solutions for improving indoor air quality
– Develop and conduct IAQ management plans
– Establish and implement systems for managing IAQ complaints
What are the WHO guidelines for indoor air quality?
You can find the complete WHO guidelines for indoor air quality in this link. The guidelines include exposure levels to various substances that can cause health concerns. The substances considered were:
– Benzene
– Naphthalene
– Formaldehyde
– Carbon monoxide
– Nitrogen dioxide
– Radon
– Tetrachloroethylene
– Trichloroethylene
– Polycyclic aromatic hydrocarbons

You can also find a summary of the guidelines here.
What is a certified indoor environmentalist?
A certified indoor environmentalist (CIE) is an IAQ or green building consultant who help in creating healthy buildings by identifying, preventing, and resolving IAQ problems. They investigate various air quality issues like allergens, VOCs, mold, poor ventilation, and others.
What is indoor air quality EPA?
Below was how EPA defined Indoor Air Quality:

"Indoor Air Quality (IAQ) refers to the air quality within and around buildings and structures, especially as it relates to the health and comfort of building occupants."
Conclusion
You need to be a certified indoor air quality professional so you can conduct quality indoor quality tests and provide the most effective solutions to various IAQ problems. Being certified also allows you to offer reliable IAQ services to your customers.
If you need environmental health and safety trainings, RPF Environmental offers various training programs to promote workplace safety. We are also composed of certified indoor air quality professionals such as certified industrial hygienists who can provide high-quality IAQ testing services. Reach out to us for more information!